Cactus McCoy is not a cooking game! But it is a game by Flipline Studios: Action / Platform game you most certainly going to enjoy. A little advice… don't believe the first impressions, spend at least 10 minutes in Cactus McCoy and then decide whether you like it or not. Just like in any other game by Flipline Studios, first few minutes you spend to learn how to play the game, which is why the gameplay may seem a little dull at first.
So… "it all started when Cactus McCoy was hired by Hex Hatfield to find the Thorned Emerald. Unaware of the jewel's curse, McCoy was transformed into a walking, talking, brawling cactus. Now it is a race against time to bring the Thorned Emerald back to its proper home before Cactus McCoy is turned to a lifeless stone cactus."
Don't skip the game intro, it's less boring than you think, also it is kind of funny. Don't forget guys, the Cactus McCoy 1 is nearly 8 years old, and despite that, so don't expect crazy awesome GFX and spec effects, besides, it's not that game really.
Yes, the Cactus McCoy is a harmless action game for kids, however, that doesn't mean it's not for everyone. The game is really enjoyable if you are used to playing AAA games and you've been neglecting flash games for whatever reason.
And finally, don't forget to check out Cactus McCoy 2 if you enjoyed the game, it's relatively new and some really cool features have been added to the game. Enjoy the game and don't forget to let us know your impressions down in the comments field below.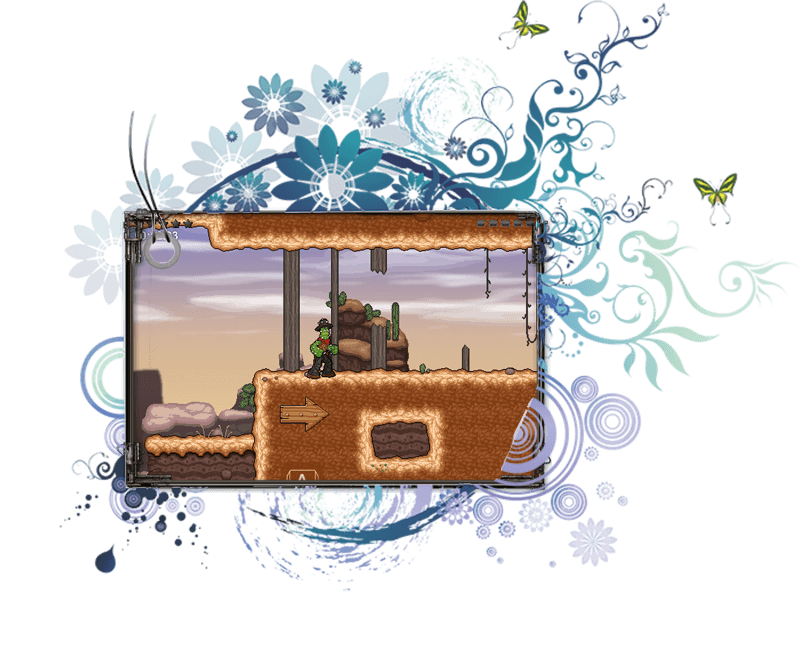 Cactus McCoy

,
Trackback from your site.