Emily and Patrick at your service again in Emily's Hopes and Fears sequel. Among other things you are already used to from Emily series, now you get to save life too. But let's keep that as a surprise for now. What's really amazing about this episode is the artwork, characters and story too. Sometimes its hard to believe you are playing the game in the browser.
Start off running a pick nick open restaurant and serving customers in the hot summer. As you progress in the game, you unlock new ingredients, fruits, drinks and sweets. Making customers happy is your priority no matter what, your income depends on it. Don't make them wait too long, because disappointed customers will leave, pay you nothing and never come back. Good luck and have fun.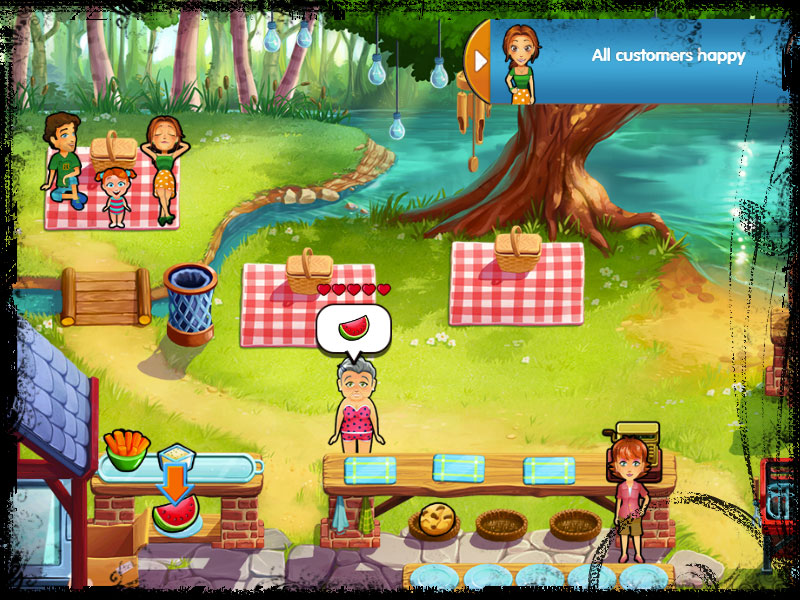 Emilys Hopes And Fears

,
Trackback from your site.