The genre description "strategy" maybe a little exaggerated here but that doesn't matter, you are going to love JackSmith game regardless of what the genre does it belong too. Also as you are soon going to find out, while the game has nothing to do with cooking, it is still very much like rest of the papa's cooking games you love so much. Because of the game concept being so similar to all the Papa Louie's restaurant games.
How to Play JackStmith
Instead of cooking and serving meals, you now serve local soldiers;
take orders for weapons. Just like in papa's restaurant games, you take order and then
go to the crafting station. Select metals from the order, and cook, when metal is ready, you pour it into the sword mold.
Hammer a weapon like a smith and sharpen edges. The process of hammering is quite entertaining, you have limited use of hammer and you need to make sure you sharpen the entire blade in given amount of tries.
Time to build a handle. Drag and release a guard onto the sword's end. Then drop a grip onto the sword and try to line up the parts correctly, this will make the weapon more durable. Next move is to drop a cap onto the sword to finish the hilt.
The order is ready to be served. Deliver the sword to a waiting swordsman and you are done with the order.
These are the basics how to play Jacksmith game, you will figure out the rest as you play the game. It's upper fan and addicting just like every other Papa's Games on this website. Don't forget to rate the game and submit your thoughts down in a comments field.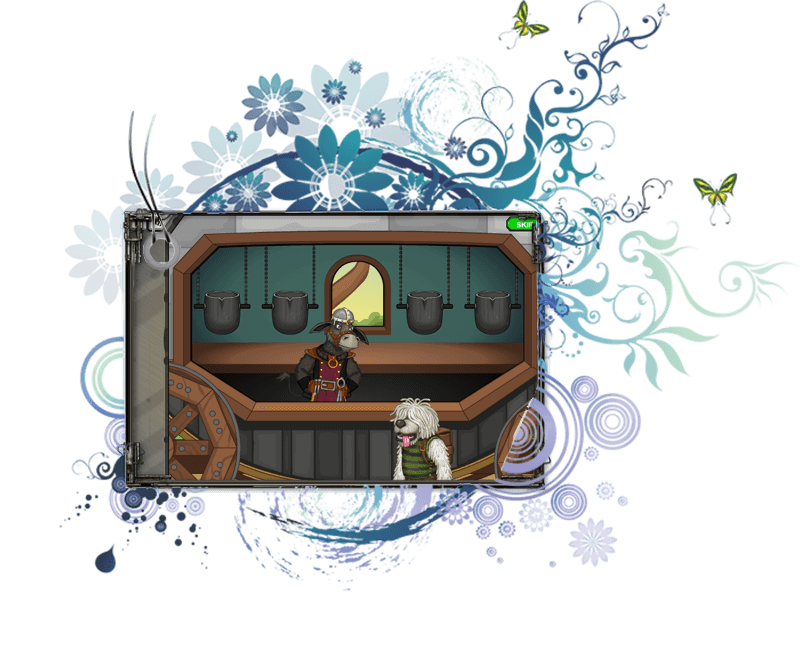 Jacksmith

,
Trackback from your site.