INSTRUCTIONS: Left Arrow Key – Move Left; Right Arrow Key – Move Right; Up Arrow Key – Climb Up; Down Arrow Key – Duck; Space Bar – Jump
Papa Louie 2
Better Then Papa Louie 1
The Papa Louie 2 game looks far better than its predecessor, more importantly, you can play it in larger screen then PL 1. Images and game world, game design and characters are most impressive, close to the ones from cooking game series. But that's the only good thing about the game really, everything else is almost the same as in original Papa Louie game. A platformer / Adventure game where you control one of the characters from Papa Louie series (not Papa Louie himself), where you pick coins and bash monsters on your way. (monsters being tomatoes, onions etc.) Basically Papa Louie 2 just like the first game was designed for kids, essentially. Harmless game content, strictly filtered, no aggression, no vio… Simple walker platformer in Papa Louie colors.
New Stuff in Papa Louie 2
So what is the difference between the first game and this one? Except the visuals, there are minor changes in the game: for example now the main character has 3 Hearts instead of 5. The timer has been added to the game for extra challenge, and points system which also new in PL2. None of these make any real difference but the game seems more balanced and even more enjoyable than the first one. And one last thing, there is no Pepper Bomb or any other range weapon in the Papa Louie 2, at least in starting levels.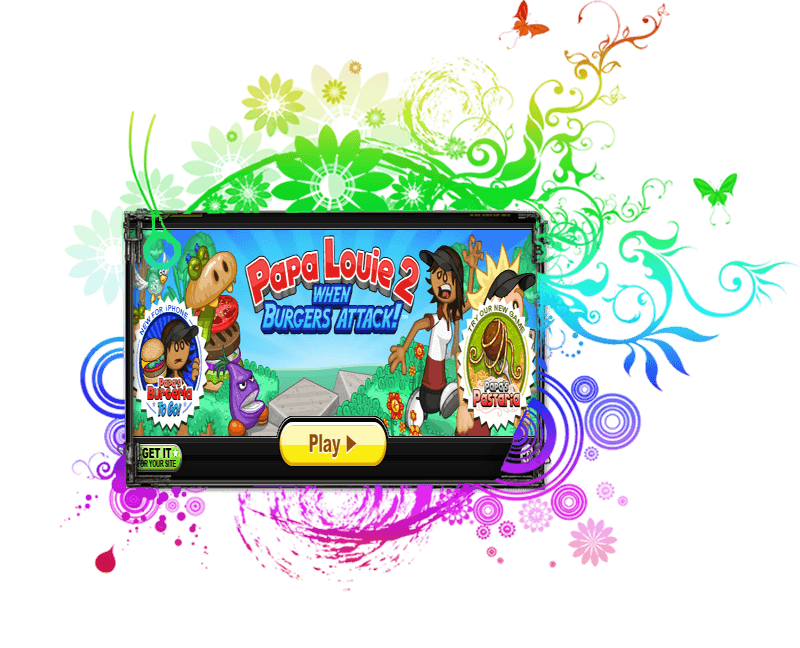 Papa Louie 2

,
Tags: flipline games, Papa Louie, papas games