INSTRUCTIONS: To Move – Use Arrow Keys; To Jump – Press Space Bar; Slow Fall – Press n Hold Space Bar while Airborn; Strike Enemies – Hit Z; Slow Walk – Hold Z and Walk, Release to Swing; Pepper Bomb – Press X
When Pizzas Attack
Papa Louie
Silly arcade / platformer by Flipline Papa Louie Arcade / Adventure game for supposedly doe kids. Though Papa Louie's restaurant game fans might enjoy playing it as well. Concept is simple, just like in old 2D Mario and Sonic, you walk, pick up coins, jump and overcome obstacles, hit and shoot monsters off and blablabla. There are no clear objectives for the levels, you just have to get to the end by doing what's necessary. Total 5 hearts (5 lives) given per level and certain amount of pepper bombs for range attacks (use them wisely). That's all really.
Papa Louie Tricks
First thing to know is how the "Pulley System" works; you can see how it works in interactive game tutorial before the game begins – it's simple really pizza weigh the platform down. Whenever you have to open a door/cage to free captured NPC, simple jump on the opposite block to overweight it and open doors.
Pizza Monsters – these are "dangerous" guys… "paddles don't cut it" you've got to hit "cheese wards" back at monsters. Keep hitting space bar to break free.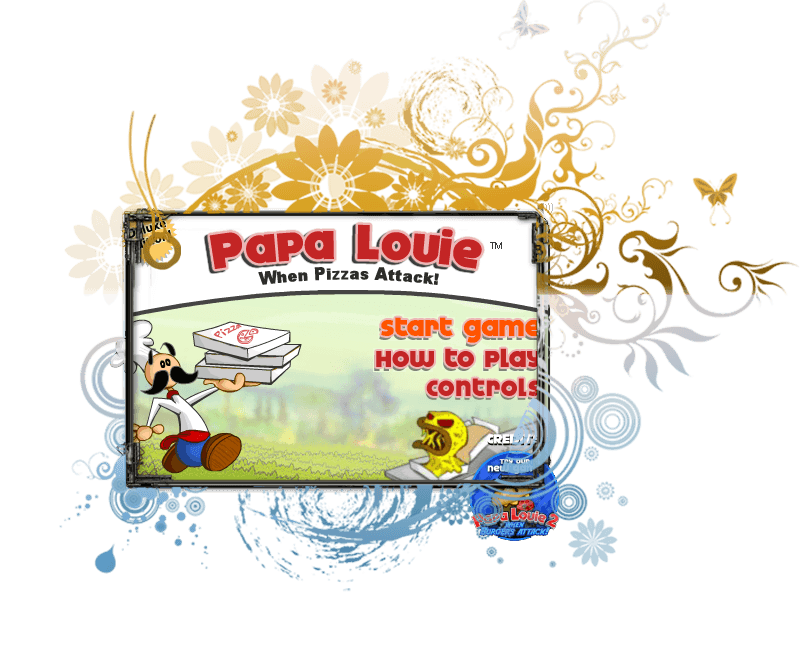 Papa Louie

,
Tags: flipline games, Papa Louie, papas games