CONTROLS: Mouse Only – Watch the In-Game Interactive Tutorial To Learn How to Play Papa's Freezeria.
One of the most popular not so old games from Papa's Games series – Papa's Freezeria of Ice Cream world and chocolate parfe. Cooking game where you don't mess with vegetable oils and chicken wings. It's all about fun, beauty and esthetics: crafting ice cream, decorating it, making milk shakes and decorating with frostings and candies, what could be more entertaining and fun? All the kids love Papas Freezeria, not only kids though, teenagers and adults too. Everybody loves Papa's Freezeria because it's easy to play, it looks and feels like one of those eye-candy Facebook cooking games and unlike those, Freezeria is not limited in time and you don't have to wait for "coins" to keep playing non-stop.
The Papa's Freezeria Game – Ice Creams and Shakes
We have recorded the tutorial video to help you unwind the game, learn how to play it and teach you few tricks how not to get stuck in it and how to make most perfect Ice Creams and keep customers happy, therefore make more money. The goal of the game is to satisfy customers visiting Papas Freezeria and keep them happy at all costs: In order to do that you must follow the rules: not to blend too much, not overdo with frostings and chocolate toppings, do everything as you're supposed to. The level of customer satisfaction depends on how masterly you handle your job, goal of cooking process is the get as much points out of 100 possible as you can, more points you get, more money customers pay you.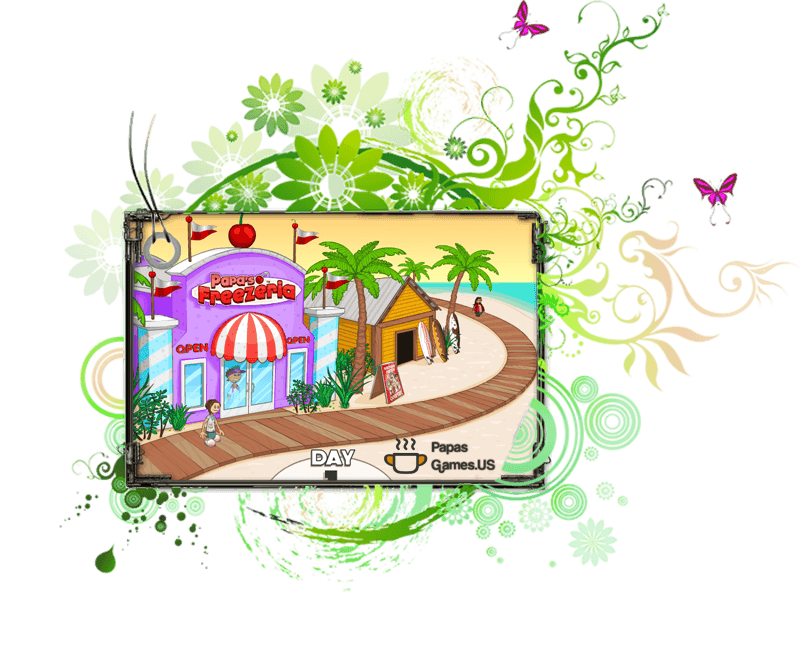 Papas Freezeria

,
Tags: cooking games, flipline games, papas games, restaurant games