Regular Flipline Papa Louie Kind of Game Rules
Ever wondered what it takes to cook those awesome chicken wings you love so much from Kentucky Chicken? One of the first games from Papa's Games series – Papas Wingeria can answer your calls. Work with deep fryers and make delicious sauce, cook tons of delicious chicken wings and spicy wings to keep your customers happy. Even though most papa games have similar game concept, Papas Wingeria is slightly different and unique in a way, considering it is one of the oldest games from series, people love it, it's one of the most played games by Flipline.
Another thing about Papa's Wingeria game – it looks awesome, especially the pavilion / outside the restaurant in the evening. Pity we don't get to see this place very often. As for the inside of the restaurant; it's okay too. But it looks no different from other papa games. Game mechanics are also very similar, You have 4 options in the main game interface: Order Section; Fry Station, Sauce Station, Build Station; If you're familiar with one of the games by Flipline, you'll know how to operate them: if on the other hand this is your first papa experience… You can go through the interactive in-game tutorial to learn how to play the game; it is very simple really: you take orders from customers, cook chicken wings, make sauce and finalize the order in build station and finally serve customers. Principle is the same, better you handle your job – happier your customers will and therefore you make more money.
The game is easy to play and adapt: even the little kids learn how to play it fast and they love it, especially girls; this is a cooking game after all. Papa's Wingeria is one of those games you'll definitely love if you enjoy games on Facebook like Farm Ville or simply the restaurant management games.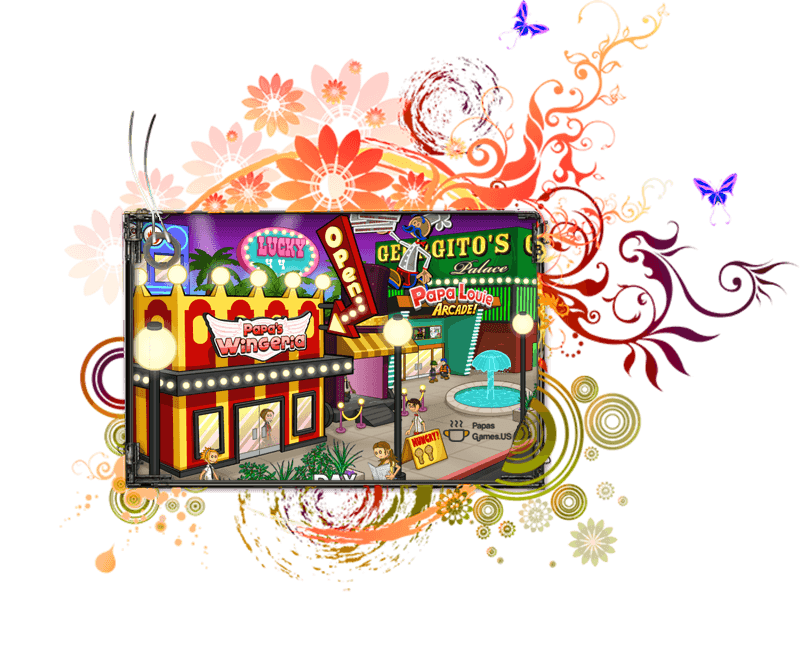 Papas Wingeria

,
Tags: cooking games, flipline games, papas games, restaurant games